TEAM JENIFER Est. 2000
Cheshire High School
Sunday, May 5, 2019
Registration begins at 9:00 AM-Walk begins at 10:00 AM
Please click here to register or donate: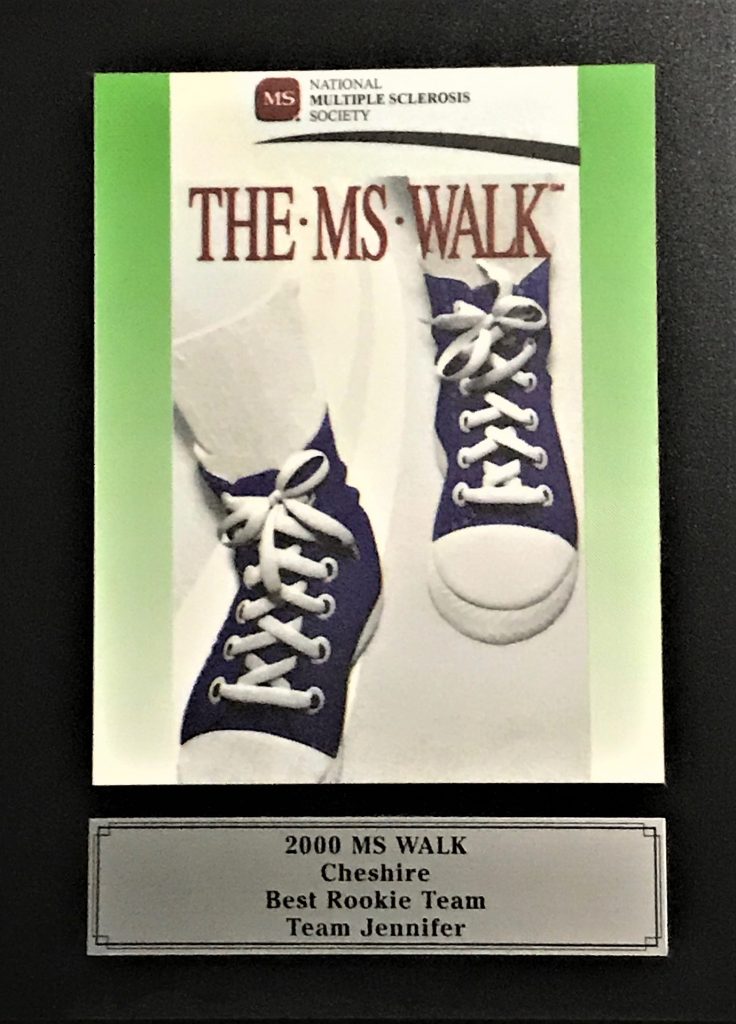 Please join us as we celebrate 20 years as a team. Yes, we are celebrating the hundreds of thousands of dollars we have raised while supporting our friend and family member, Jenifer Walsh.
In 1998, Jenifer was diagnosed with multiple sclerosis. In 1999, Jenifer, Cara and I walked in our first MS Walk. (Patrick wasn't born until December of 2000). In 2000, we formed Team Jenifer and the rest is history.
We are asking as many of you as possible to please join us on May 5 and walk to support Jenifer and the thousands of others affected by MS. We are also challenging you to bring a monetary donation so we can show how strong our team is not only in numbers but financially.
We look forward to seeing you all on the 5th!